Meet Cliff Cavern, Professional Adventurer! He and his nieces, Carla-Peyton and Avery-Claire have traveled the world in search of rare and fabulous artifacts.
This daring trio invites you to share in their most thrilling exploits yet as they embark on 2 exciting adventures!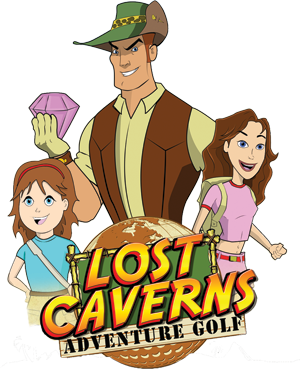 Chart a course through a lush tropical locale, over mountain trails, and into mysterious caves! Search for amazing artifacts such as the lavender diamond and the golden idol as you explore The Lost Caverns!
Adventure calls! Will you answer?